The American 101st and 82nd Airborne Division paratroopers had orders to take control of the roads behind Utah beach, as well as to take the strategic sites of Saint-Côme du Mont and Sainte Mère Eglise.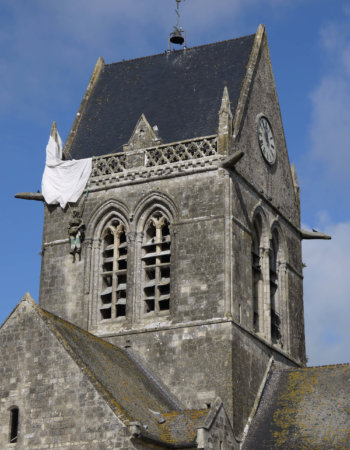 Visit Sainte-Mère Eglise, the first town to be liberated. American paratroopers arrived in the early hours of D-Day long before dawn.
See the church and learn the paratroopers' stories.
Discover the site of La Fière where many paratroopers and men who landed in gliders fought to take the strategic bridge.
Hear the story of Lt. Dick Winters and the Easy Company's actions at the Manor of Brécourt on D-Day.
Tour of Sainte-Marie du Mont, Saint Côme du Mont, and Carentan.
Non-contractual offer