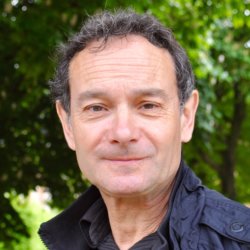 Jean-Charles Stasi
Historian and writer specializing in the D-Day Landings, author of twenty books, I will share with you my passion for the places, the events and the characters who made this magnificent region enter history.
Walking tour,
With your bus,
Private Lecture,
Guided Hiking Tours,
Private tour
Lover of Normandy and passionate about history since childhood, I moved to Bayeux in 2013, a stone's throw from the famous Tapestry and near the D-Day landing beaches.
Journalist, writer, historian of the Second World War and certified guide-lecturer, I will be happy to take you to discover the places and the outstanding characters of this region with such a rich past, which over the years attracts more and more visitors from five continents.
Contact me
You'd like to plan a visit with this guide ?
0684013716
One of my favourites