A walk through Bayeux is a walk through time. Yet for all its provincial charm, this lovely little town is renowned the world over because is home to a unique masterpiece which is almost a thousand years old, the famous Bayeux Tapestry.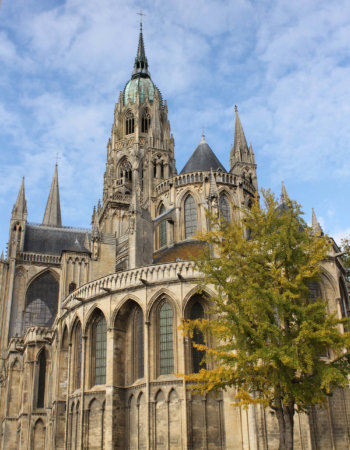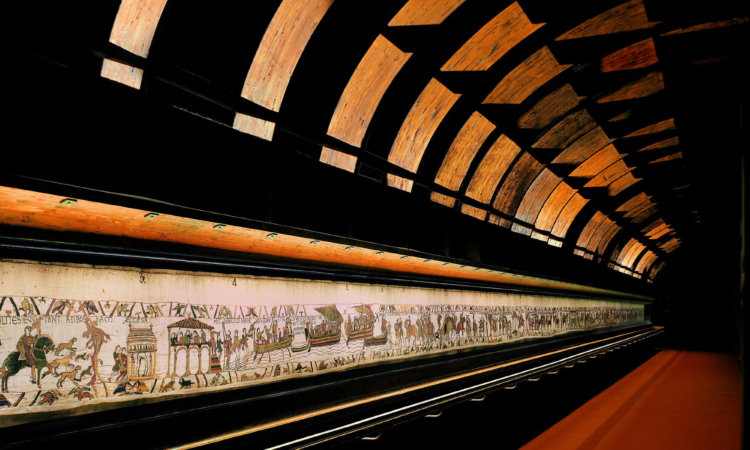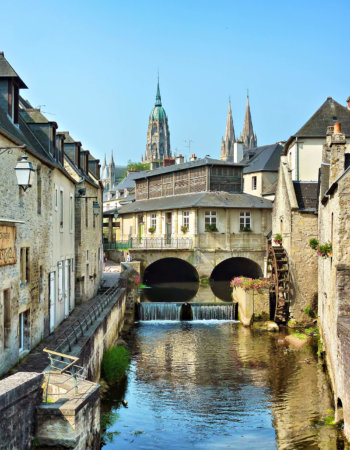 Follow the banks of the river Aure, where the wheels of the water-mills bear witness to the labour of centuries. Explore the ecclesiastical quarter, where through the ages bishops and canons have worked towards the completion and preservation of the wonderful Cathedral that dominates the town. Admire some of the more aristocratic residences, a step away from the main streets where shopkeepers have plied their trade since time immemorial…
We strongly recommend that after your guided tour, you visit the museum housing the famous Bayeux Tapestry.
Non-contractual offer