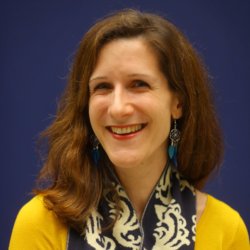 Noémie DE GOUSSENCOURT
A passionate Normandy tour guide, a personalized experience, a lively tour !
Groups/Private Exclusive tours
Walking tour,
With your bus,
Private tour
I am a professional licensed guide working in French and in English (National lecturer-guide card n° GC1314004P at the Caen préfecture).
After a Master degree in Art history, and a few years working in the antic books business in Paris, lacking human contact, I decided to live my childhood dreamprofession and passed the National Lecturer-guide examination, before coming back to my Norman roots to start to work as a guide.
Since 2008, during 6 seasons, I have been successfully employed as a driver-guide for the biggest Bayeux tour guides company Normandy Sightseeing Tours. In 2014 I have decided to take my passion to a new level and start my own business as a guide. A step which is offering me more flexibility to servemy customers in the most personalized way.
I am specialised in private exclusive tours with English-speaking visitors along the D-Day area and in the whole Normandy region.
I am passionate, enthusiastic and love to share with you a constantly sharpened knowledge of the Battle of Normandy history in the most lively way.
Contact me
You'd like to plan a visit with this guide ?
06 78 63 95 50
One of my favourites