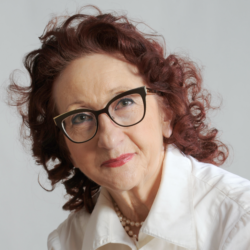 Anne-Marie LEBLIC
Born in Normandy, I'm proud to promote my beautiful Region. History is important, of course, but lots of other faces of Normandy can be discovered such as day to day life of the inhabitants, economy, ecology and all what is making Normandy great.
With your bus,
Private tour,
Private Lecture,
Walking tour
During the first part of my life, History was for me a hobby that I used to practise inside different Cultural Associations. But in 1992, I was forced to think of a new professional life. I took that opportunity to transform my passion into my new job : I choosed to become a Guide. I'm able not only to take you to the Landing Beaches, or to Dieppe, but also to make you discover our farmers, our small towns our way of life our Museums including Monet's village of Giverny, our painters, Boudin and so on, our writers such as Flaubert, Hugo, Maupassant. To same up, I would be pleased to exchange with you and explain to you all what is making Normandy very special.
Contact me
You'd like to plan a visit with this guide ?
06 76 61 00 72
One of my favourites