In the Middle Ages, Normandy was defended by imposing fortresses built on each side of the border with the Ile de France. The Château Gaillard, built above les Andelys by the Norman Duke and English monarch Richard the Lionheart, was designed to be impregnable, while the castle at Vernon built by Philippe Auguste, Richard's rival, King of France, defended the key bridge across the Seine, the road from Paris, and the East-West road from Evreux to Beauvais.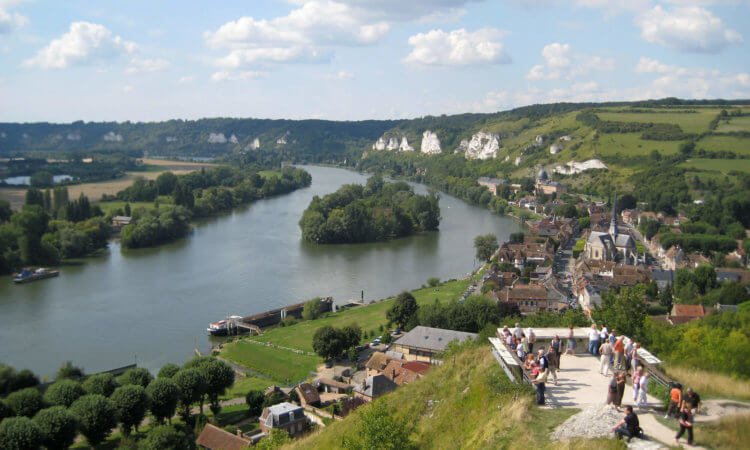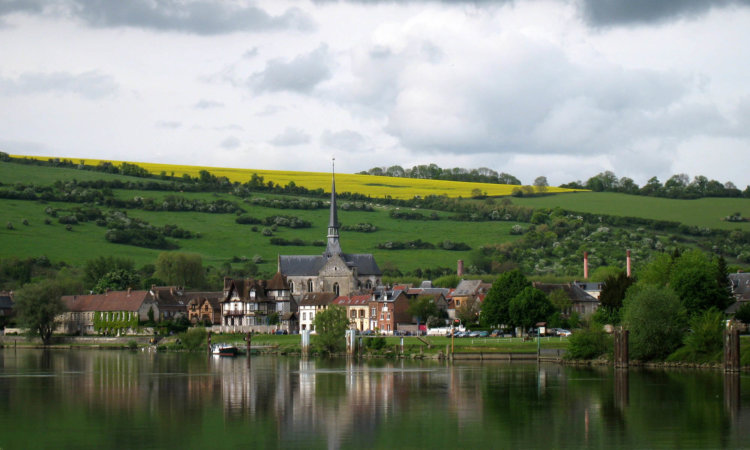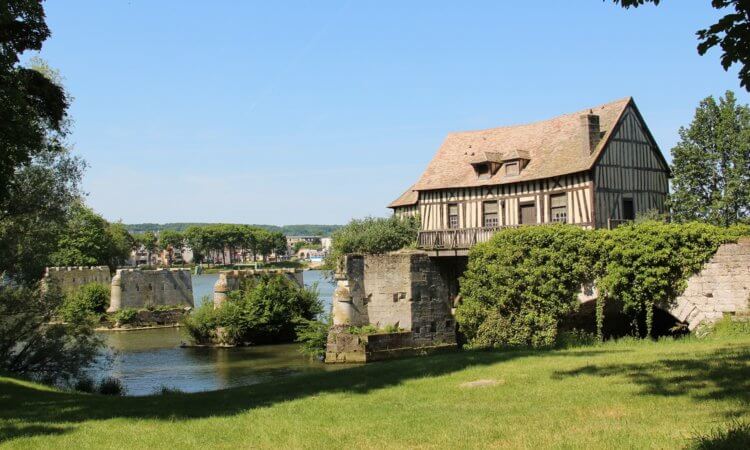 Our promenade begins in the historic center of the town of Vernon with its streets lined with half-timbered houses, the collegiate Gothic Church of Our Lady, and the vestiges of the Medieval castle built by Philippe Auguste at the end of the 12th century. Vernon immediately evokes the Impressionists, since Claude Monet lived in the nearby village of Giverny. The Vernon Museum, in addition to rich archaeological collections, also has substantial Impressionist holdings, including two magnificent paintings by Monet.
After lunch, we will leave for Les Andelys where the Château Gaillard dominates one of the most beautiful meanders of the Norman Seine. A model of defensive architecture, the fortress was built for Richard the Lionheart in 16 months between 1196 and 1198. Château Gaillard was beseiged and taken in 1204 after Richard's death by the French king Philippe Auguste. We will end our visit in Petit Andely, which developed into a village under Richard the Lionheart when the workers who built the castle settle there. The half-timbered houses on The Square of Our Saviour act as a backdrop for an architectural jewel built just at the dawn of the Gothic era: the Church of our Savior.
Non-contractual offer