Rich with thousand years of history, the city expanded by William the Conqueror has revived from its ashes after the destruction of June and July 1944. Its famous blond stone used by architects for over a thousand years gives architectural unity and brightens the city.
Around 1050, William, then young duke of Normandy, chose the site of Caen, which benefited from a central location and navigable connections to the sea, as the third capital of the Duchy.
William and his wife, Matilda of Flanders, built a ducal castle and two Benedictine abbeys. Masterpieces of Anglo-Norman architecture, the two abbey churches will seduce you with the purity of their lines and monumentality which led to the Romanesque style. When visiting abbey buildings which were rebuilt in the 18th century in a classical style, you will be impressed by their cloisters and staircases, exceptional works of stereotomia.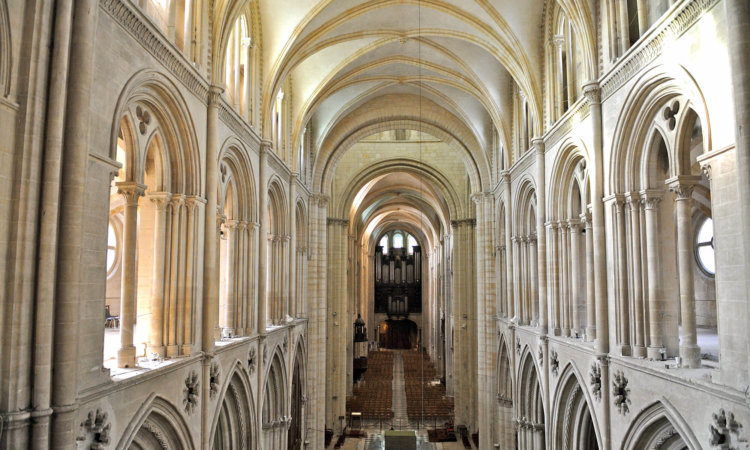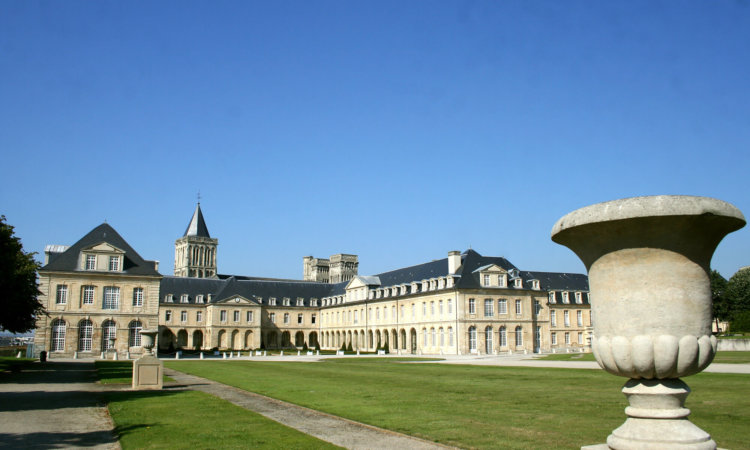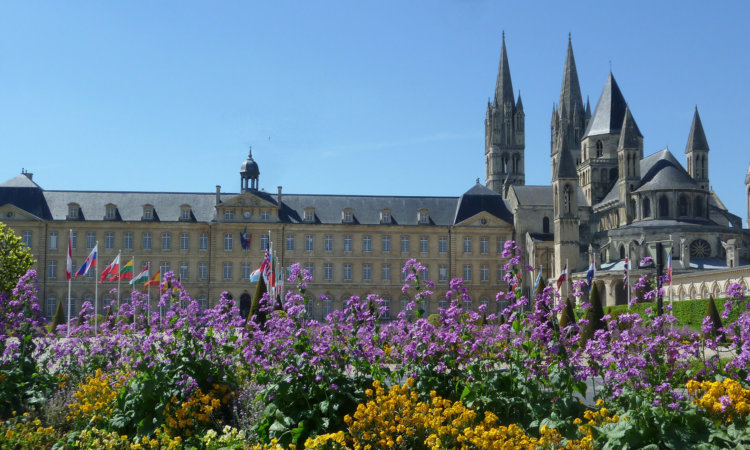 With your guide you will discover Caen's exceptional heritage and its prestigious monuments.
Option of a visit to the Men's Abbey with a walking tour through the historical centre or a sightseeing tour of the city on your bus.
Enjoy a walk along the streets of the city to discover the historical centre up to the castle.
The ducal castle is one of the largest medieval enclosures in Europe. From the top of its walls, you will enjoy a 360° view over the city.
Non-contractual offer