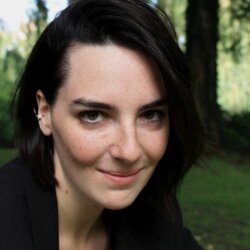 Valentine LEGER
A visit is not a "recitation". It must be a transmission.
Owner of several diplomas in the field of history of art, heritage and museums, i am, most of all proud of my professional guiding license.

Settled in Dieppe, Normandy, it is my pleasure to work for all audiences, including english speakers.

As a guide, i do not consider my visits and conferences as simple "recitations". Learning is of the utmost importance to me as it allows me to better convey my discourse. In this regard, I promise to be sensitive to identify my audience's needs. My services and performances are unique.

Contact me
You'd like to plan a visit with this guide ?
06 48 36 07 24
One of my favourites