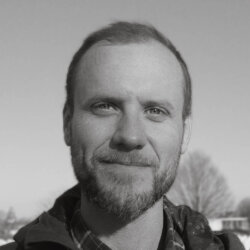 Mickaël PATIN
Local guide to discover Normandy
Born and raised in Normandy
With your bus,
Driver-guide,
Private tour
I am 33 years old and I have been working in the tourism business for 10 years. I first worked for several years in the biggest WW2 museum in Normandy as a guide for school kids and I loved it. But after a few years, I wanted to be outside, to guide in English and talk about the battle of Normandy on the actual battlefields. I am proud of my region of Normandy and the culture related to it.

I was born and raised in Cherbourg. Situated north of the Cotentin Peninsula, this deep-water port was extremely important for the Allies in 1944. Liberated on the 26th of June by American divisions, the Germans decided to blow up the harbor before they surrendered. After a month of repair, it became the busiest port in the world at that time.

Contact me
You'd like to plan a visit with this guide ?
0652342161