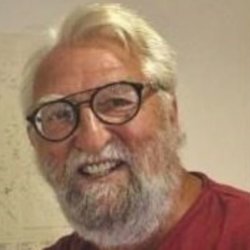 Michel Jeanne
To learn just enough but not too much, casually and in a friendly atmosphere
casual, friendly and bilingual
Walking tour,
Guided Hiking Tours,
Private Lecture,
Private tour,
With your bus
Bilingual (I spent part of my life in Jersey), with an MA in English and a BA in History, retired teacher, when asked to define myself, I jokingly reply "many English graduates specialize in Shakespeare, I humbly specialized in the Channel Islands (including Chausey) and my home town Granville. I have been giving conferences and lectures about them for the past 30 years.

My guided tours are a carbon copy of the above with one big difference : instead of using a Powerpoint, I lead you to the place I took the slide and tell you about the story behing it.

Whatever you choice of tour, I promiss you you will learn just enough but not too much, at a leisurely pace in a casual and friendly atmosphere.
I am available all year round.

Oh ! I almost forgot... All my walks and tours finish around a glass of whatever you fancy, a nice cool ale for me ! And you ? What will you be having ?

Contact me
You'd like to plan a visit with this guide ?
0665637342
One of my favourites